Product Description
Fort Mill Ornamental Belhaven Residential Fence Section
Heights: 36", 48", 54", 60", 72"
Picket Designs: Standard Picket, Double Picket, Puppy Picket
Material: 6063 Series Aluminum Alloy With AAMA 2604 Powder Coating
Colors: Black, Bronze or White
Sections are available in assembled or unassembled configurations*. Rails are double punched to allow for racking over hilly terrain. Posts are sold separately.
Belhaven Fencing ICC Pool Code Approved Heights:
Standard Picket Design: 54" Flush Bottom and 72" Heights. Double Picket Design: 48", 54", 60" and 72" Heights. Check your local pool codes before purchasing.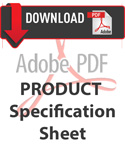 *Assembled and Unassembled Description
Assembled Fence Sections are completed fence sections ready for installation. All pickets are fastened to the rails and all rails are spaced to fit the matching style posts. Unassembled Fence Sections are shipped to you in kit form. Each kit will include rails, pickets and screws. For example, a Standard Picket, 3 Rail Fence Section kit would include, 3 Rails, 15 Pickets and 45 Screws. Please note that the assembly of fence sections is a labor intensive process. See our Assembly Instructions HERE.
---

Accent Upgrades: When you add these options, assembled fence sections will ship with the finials, rings or scrolls installed. When unassembled sections are ordered finials, rings or scrolls will ship separately. PLEASE NOTE: Triad and Victorian finials cannot be installed on double picket fence sections and gates. Rings and scrolls cannot be installed on double picket fence sections and gates. Accent rings prevent sections from racking.
---
All of our Fence Sections, Posts and Gates are Made in the USA with American Materials.


---
Other Details
9.75
Product Videos
Custom Field
Product Reviews