Product Description
Fort Mill Ornamental Belhaven Residential Double Walkway Gates
Material: 6063 Series Aluminum Alloy With AAMA 2604 Powder Coating - Welded Construction
Heights: 36", 48", 54", 60", 72"
Widths: 96" 120", 144" (8ft - Two 4ft leafs, 10ft - Two 5ft leafs, 12ft - Two 6ft leafs)
Picket Designs: Standard Picket, Double Picket, Puppy Picket
Top Designs: Straight Top, Rainbow Arch Top, Estate Arch Top
Colors: Black, Bronze or White
Arch Rise on Rainbow & Estate Arches: 6" on 96" Width, 12" on 120" and 144" Widths
Belhaven Fencing ICC Pool Code Approved Heights:
Standard Picket Design: 54" Flush Bottom, 60" and 72" Heights. Double Picket Design: 48", 54", 60" and 72" Heights. Check your local pool codes before purchasing.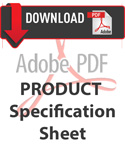 ---
Add Gate Hardware: There are 3 options available: No Hardware. Standard Hardware will include (4) 5" Self Closing, Gate Color Matched, Hinges a D&D Technologies, Gate Color Matched, Gravity Standard Latch and a Nationwide Industries Security Drop Bolt. Pool Code Hardware will include (4) D&D Technologies, Black, TruClose Heavy Duty Self Closing Hinges a 20 1/2" D&D Technologies, Black, Series 3 MagnaLatch and a D&D Technologies Black LokkBolt Security Drop Bolt. Additional Gate Hardware Options Can Be Seen Here.
---

Accent Upgrades: When you add these options, gates will ship with the finials, rings or scrolls installed. PLEASE NOTE: Triad and Victorian finials cannot be installed on double picket fence sections and gates. Rings and scrolls cannot be installed on double picket fence sections and gates.

---

Slope Upgrade: Used for gates that are located on hilly terrain. When you add this option and specify the slope in inches, we will build your gate to match your specification.

---
All of our fence sections, posts and gates are Made in the USA with American materials.


---
To accommodate different hardware mounting options, the opening between the posts should equal the size of the gate that was ordered PLUS 1/2" (i.e., If you ordered a 96" double gate, space your posts at 96 1/2" inside to inside). Please Note: When we fabricate our gates we deduct 1" from the width of each leaf to accommodate for the hinges and latch leaving a 2 1/2" gap on all.
Other Details
5
Product Videos
Custom Field
Product Reviews